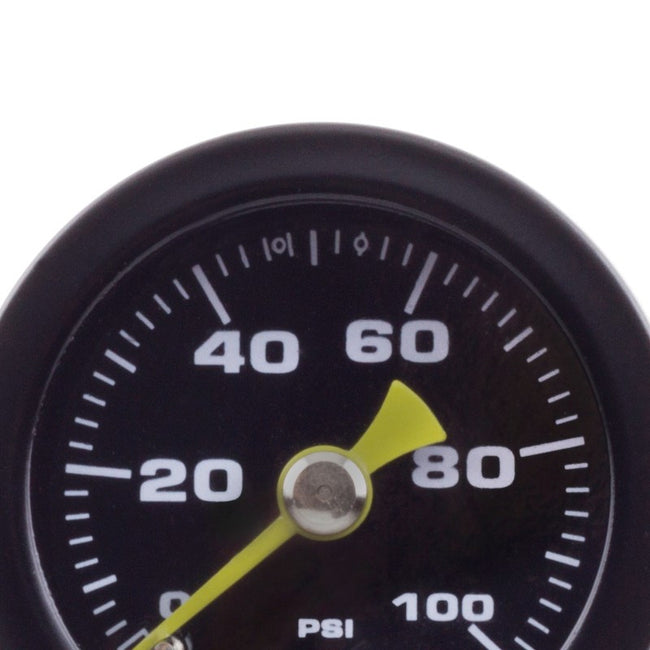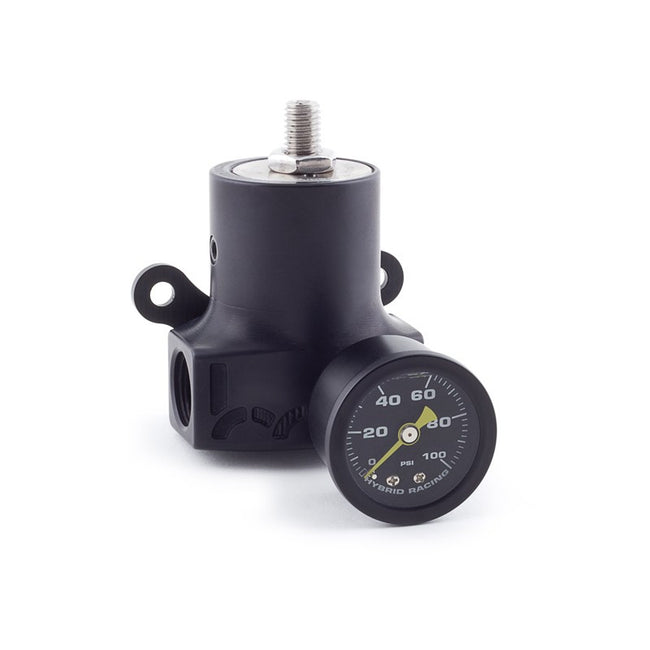 • Accurate view fuel pressures between 0-100 psi.
• Steel case with clean matte black finish and HR Green needle.

The precision-engineered Hybrid Racing fuel pressure gauge provides accurate fuel pressure readings that are critical for highly sophisticated fuel systems. They resist the most severe vibrations, offer a 0-100 psi reading and are housed in an all-steel case with a matte black finish and a Hybrid Racing Green needle. No OEM Honda comes with a fuel pressure gauge and without one you can not monitor or set your fuel pressure. With a fuel pressure gauge and a fuel pressure regulator you can accurately dial in the amount of fuel your engine gets to ensure maximum performance. In the case of a K-swap you will need a fuel pressure gauge so that you can accurately set your  fuel pressure around 50-52 psi. The gauge has two subtle marks to help you line up your fuel pressure when running a K-Series engine.