HYBRID RACING Aluminum K-series Swap Mount Kit for EG/DC
Hybrid Racing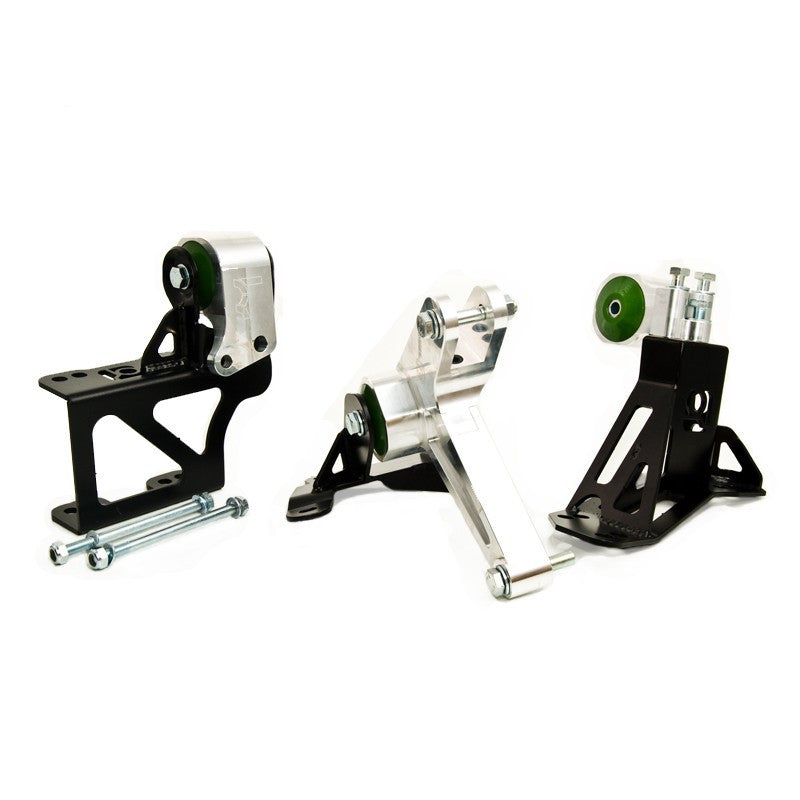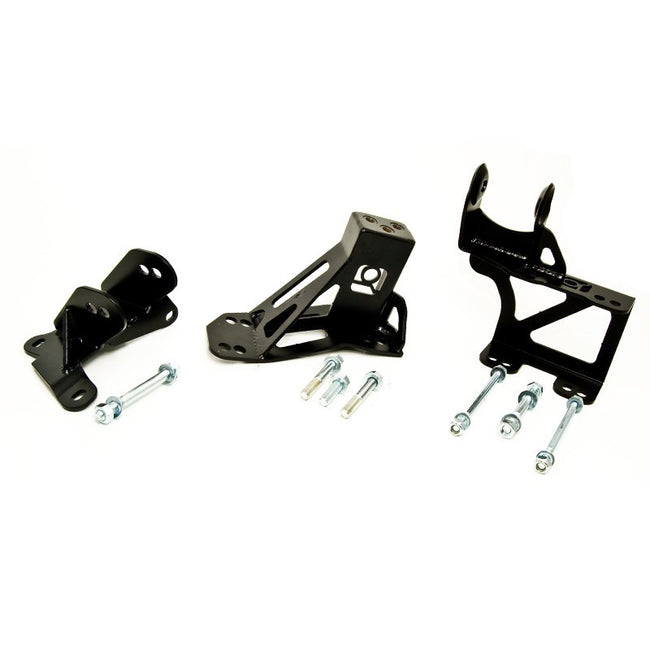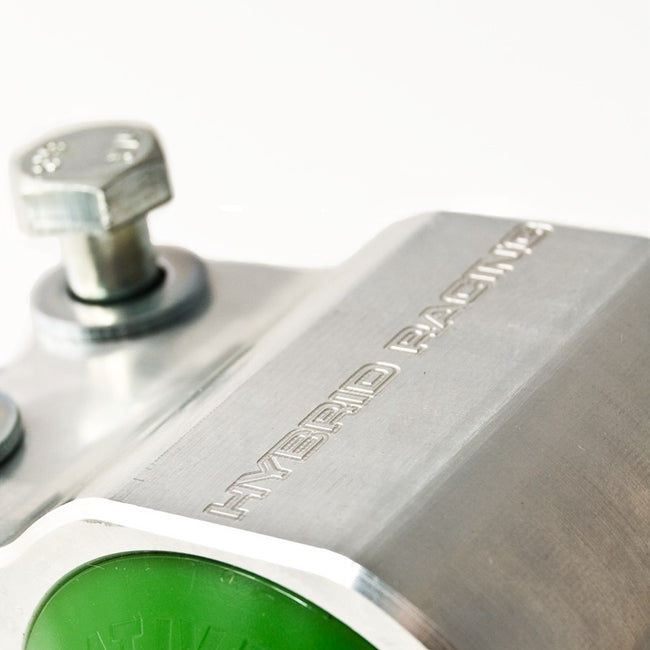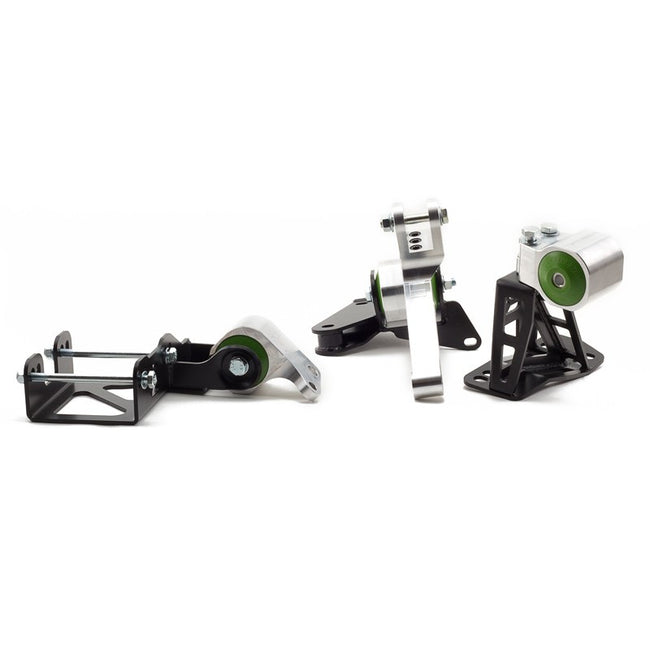 Hybrid Racing Engine Mounts are a combination of over-engineering and a simplistic design. With a combined experience in the tool making and performance industry of over 50 years, Hybrid Racing utilizes their knowledge to produce superior products. Using 3D modeling software as well as advanced production methods to ensure that you're getting a part that will last for the life of your swap.
Each bracket is manufactured from 6061-T6 billet aluminum and kept within specifications utilizing CNC milling machines capable of maintaining tolerances as tight as .0001". Also, each product is hand assembled and inspected before being packaged and shipped.
Hybrid Racing is positive you will be excited not only about your mounts but about the service you receive from Hybrid Racing. With a devout devotion to customer service and support, Hybrid Racing has built a customer base that expands the globe.
What is different about these mounts compared to other kits?
The real differences come in the form of comfort when driving and ease of install. Each mount features no-tear tapered polyurethane bushings. This taper eliminates interference between the mount and chassis minimizing vibration throughout the car.
The mounts also offer two settings for engine placement. You'll notice the mounting brackets have dual holes, which allow the engine to be placed further backwards or forwards depending on which axles are being used. Under normal conditions, with OE style axles, the engine will be positioned as close to the firewall as possible. In the event you are using a racing driveshaft, such as the Drive Shaft Shop level 5.9, the engine may be shifted forward to avoid any interference between the larger center bar and the shock fork.
True Torque Positioning Technology (TTPT).
What does this mean? This kit was designed to put both the passenger and driver side mount at the same height and directly across from each other allowing the motor to torque evenly resulting in even power distribution to each axle.
These mounts come with a
100% Hybrid Racing warranty
, and Hybrid Racing guarantees them to be the best performance and cost for a mount kit, hands down.
So how do you choose what stiffness you need for your application?
Hybrid Racing bushings come in four urethanes and an optional solid bushing. The urethane will never wear or break, and comes with a lifetime unconditional warranty. Each bushing makes minimal physical contact with the mounting bracket and chassis preventing binding between the chassis and mounting bracket. The options available are as follows:
60A Red Street
- The 60A Red bushings are for street cars. They provide the least amount of vibration transferred from the engine to the chassis resulting in a more comfortable ride.
75A Black Race
-
Hybrid Racing
recommends 75A for street and track vehicles that make more than average horsepower and don't mind some vibrations in the chassis.
85A Grey Track
- The 85A Grey bushings is for dedicated road race cars.
95A Grey Extreme
- The 95A Red Extreme bushing are used primarily on DRAG cars and are near 100% solid bushings.
Solid
- Honestly, these are overkill for almost everyone. Unless you have a dedicated drag car, you really shouldn't purchase these.
Hybrid Racing focuses on superior quality parts and support and strive to provide the best in Honda and Acura performance parts. All Hybrid Racing parts have been engineered using the highest quality materials and cutting edge technology.