Exedy Stage 4 Hyper Twin Plate Cerametallic Clutch Kits
Exedy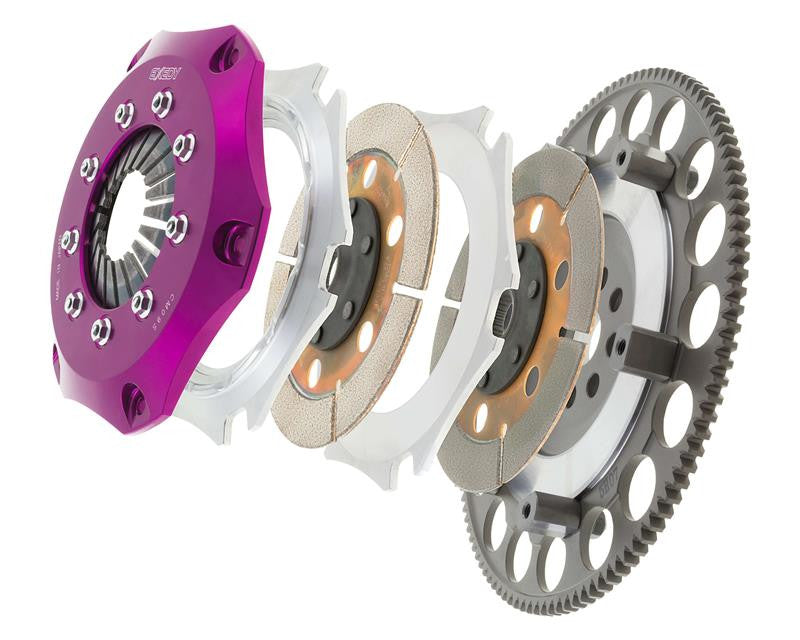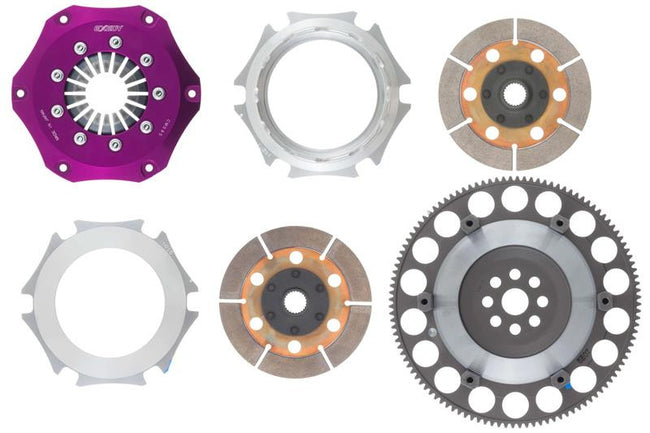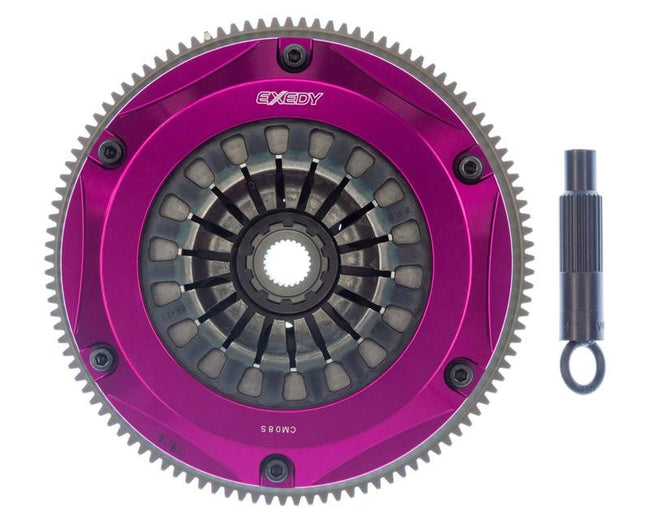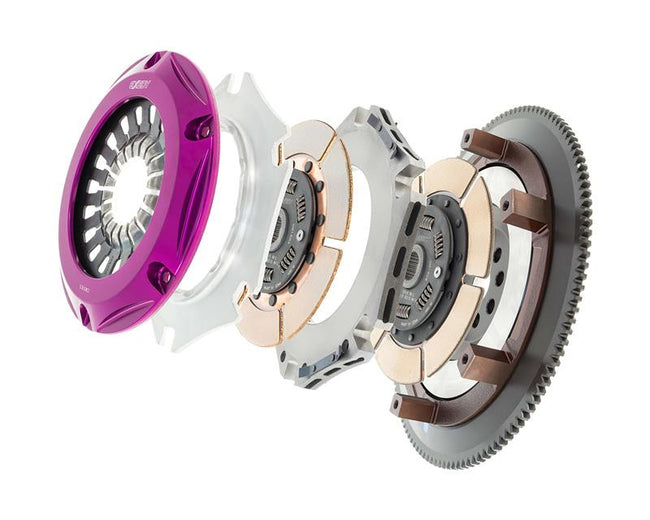 For high-powered applications, EXEDY offers twin and triple Multi-Plate clutches. These are designed for high power street action as well as drag, road and rally racing. The twin plate clutches are rated for approximately 500 ft/lbs of torque and the triple plates are rated for approximately 800 ft/lbs of torque, both figures at the flywheel. Twins come with both spring damper discs or solid discs depending on application, whereas triples are all solid discs and not recommended for street use.
All EXEDY Hyper Multi-Plate clutches come with a lightweight, chromoly steel flywheel and the famous purple anodized forged aluminum clutch cover. Depending on the application, we have both strap drive and lug drive models. All have T5001 cerametallic friction materials for extreme heat resistance. Surprisingly, even with it's additional power capability, most multi-plate clutches exhibit light pedal pressure thanks to a half-engaged "zone" provided by the patented clutch "cushion" function.


SD Type
This model has been developed for high powered street cars and race cars with up to approximately 600TQ @ FW. They feature ventilated, thick intermediate plates for improved life and spring damper discs to protect your transmission and drive line.
SR Type
These clutch covers are designed to achieve a clamping load that is approx. 40% higher than the genuine part allowing a higher torque transmitting capacity. Ductile material is used for all pressure plates and, high burst strength can be achieved in all temperature ranges.

Hyper Compe-R
The Compe-R will be the absolute lightest setup available, utilizing 6 puck, 180mm or 200mm rigid discs. The Compe-R excels in environments such as time attack and Gymkhana, where fast shifting is desired over streetability.