ARP High Performance Cylinder Head Stud Kits
ARP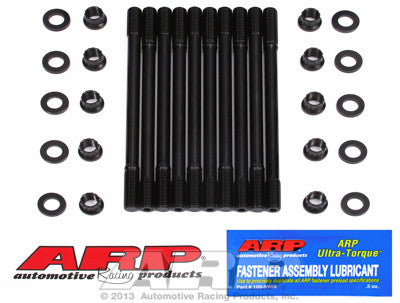 ARP high performance head stud kits are a great way to add reliability to your modified N/A engine, and a necessity for the longevity of your forced induction engine.
In order to ensure optimum quality control, ARP has grown to be exceptionally self-reliant and now controls all aspects of the manufacturing process. All operations are performed in-house and closely monitored. This is how ARP has been able to establish a reputation for "zero defects" quality throughout the industry.
Superior
 strength fastener, with precise machining for a perfect fit.
Please select application above.